SENTRY 330 Cobalt Projector
Product Code :
330
Product Name :
SENTRY 330 Cobalt Projector
Details :
The Sentry series source projectors are used for industrial non-destructive testing applications of gamma radiography requiring a high energy Cobalt-60 source. Cobalt-60 is used to inspect materials with approximate thickness of 2 to 6 inches of Steel (50 to 150 mm); 1.5 to 7.5 inches of Light Alloys (40 to 190 mm); and 10 to 40 inches of Concrete (200 mm to 1 meter). A few examples of Cobalt-60 radiography applications are weld qualification, steel and alloy casting inspection, concrete inspection, and informational radiography.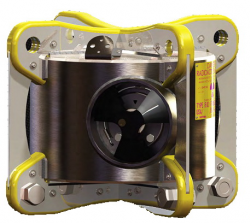 Brochure :